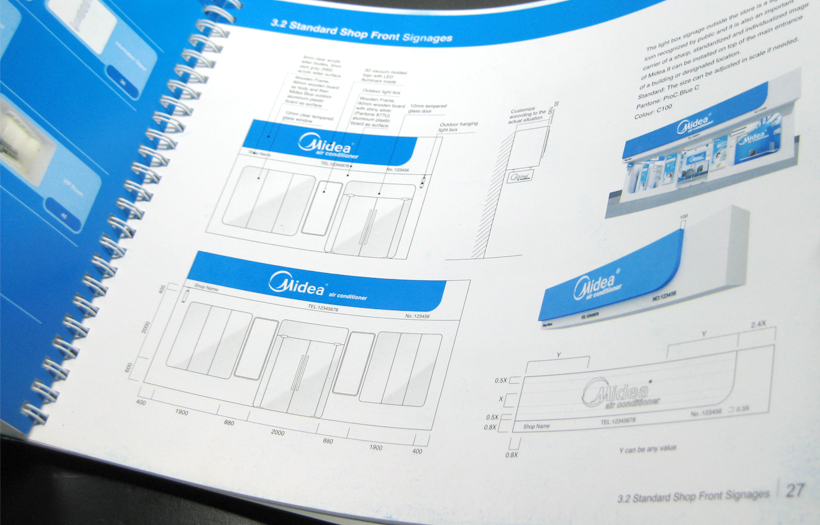 Overview
Established in China in 1968, over the years Midea has grown from what was once a local workshop into a leading consumer appliances and air conditioning systems manufacturer, with operations all over the world. With this growth, came a significant increase in the number of outlets that sell the brand, and as such, Midea recognized the need to create strong visual guide that would help ensure a consistent retail experience for consumers, regardless of where they were based.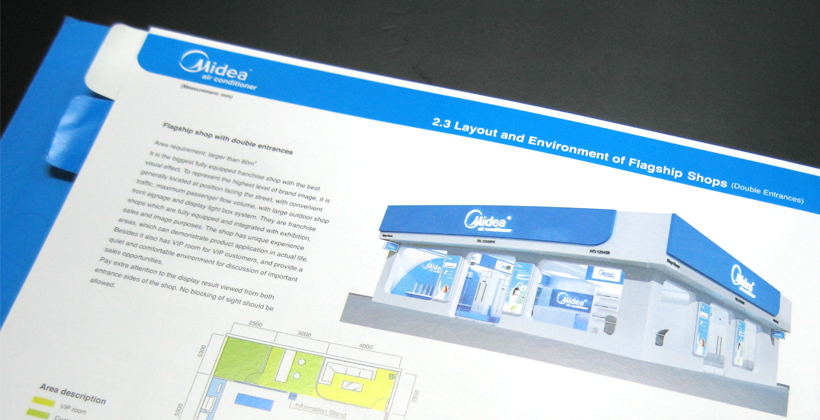 Challenge
Bamboo Design was asked to develop a visual identity system for Midea's retail outlets and offices. The guide would be used to help establish a consistent brand image overseas, however it also needed to be sufficiently flexible to meet the unique needs of each individual market.
Solution
We used a simple, clear, practical style to communicate Midea's corporate visual identity standards, ensuring that users in a wide range of countries could easily understand how to implement the guidelines with minimal instruction.