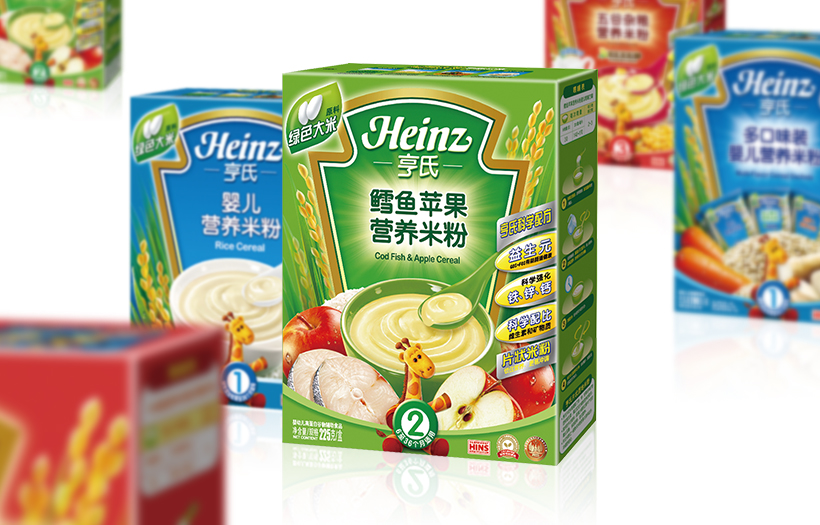 Overview
Heinz Bottled Baby Food is trusted by millions of families all over the world, however entering the China market proved challenging. Most infants on the mainland are fed home cooked baby food, while bottled food and rice cereal remained relatively unpopular. However, after the 2008 milk scandal came to light, the company decided the time had come to relaunch their products in China, hoping to win consumer trust in the local market and help families ensure proper nutrition for their babies.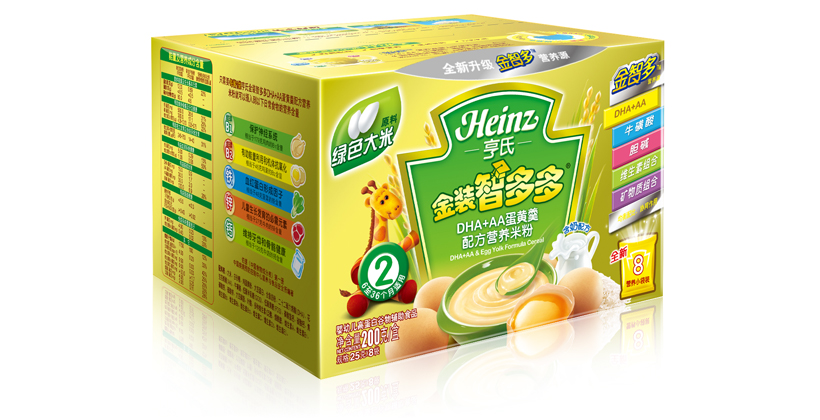 Challenge
At that time, only 11% of infants were fed bottled baby food, while 23% ate rice cereal. As such, the company needed to inspire confidence and convince local families that bottled food was a safe alternative for their children. So they asked Bamboo Design to redesign their packaging in order to communicate the key benefits and position Heinz infant food as a 'happy meal'.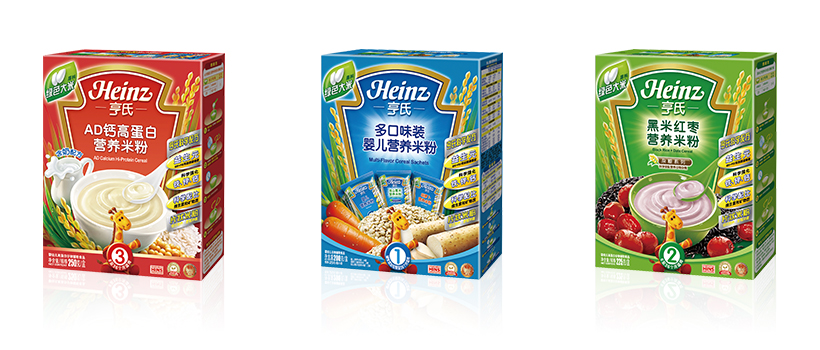 Solution
Bamboo Design successfully redesigned the packaging for Heinz Baby Food to feature images of healthy ingredients such as fruit, vegetables, wheat and eggs, and basked the entire box in the warm glow of sunshine, clearly positioning Heinz as a healthy alternative to home cooked baby food. We also appealed to children by introducing a smiling cartoon giraffe to grab their attention.