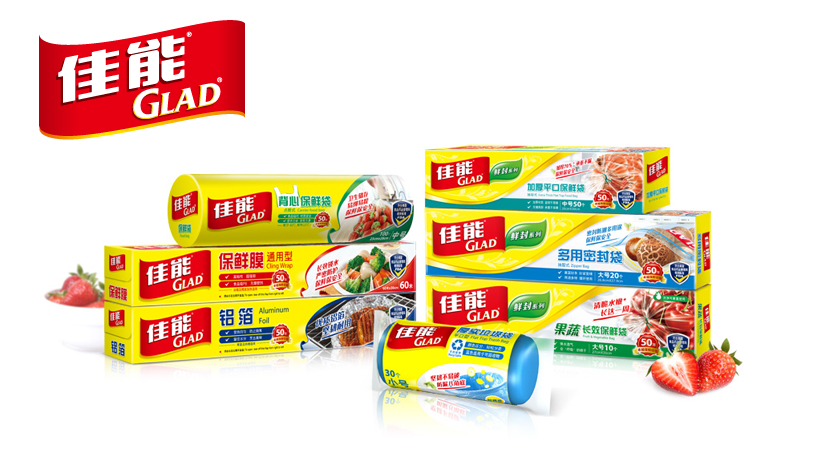 Overview
The Glad brand was born in 1963 with the US launch of Glad Wrap, a polyethylene film used to keep food fresh, and since then the company has transformed into a household name, famous all over the world for its high-quality food storage products and trash bags. In 1999, Glad was acquired by Clorox, signifying an era of expansion both in terms of product lines and manufacturing. Two years later, the company entered China, and Glad is now widely regarded as one of the most well known brands on the mainland. However, many of Glad's leading products are actually created in the company's Guangzhou manufacturing facility, which makes this an extremely important market for Glad.
Challenge
Given the brand's popularity, Glad has continued to introduce a wide range of well-defined new products, each requiring a clear and consistent visual packaging system. Most notably, the company recently launched a premium range of food bags, created as a unique sub-brand that is easily distinguishable to the company's core product line. However, Glad felt their original packaging design didn't fit with the premium brand, and therefore the company turned to Bamboo Designs for help.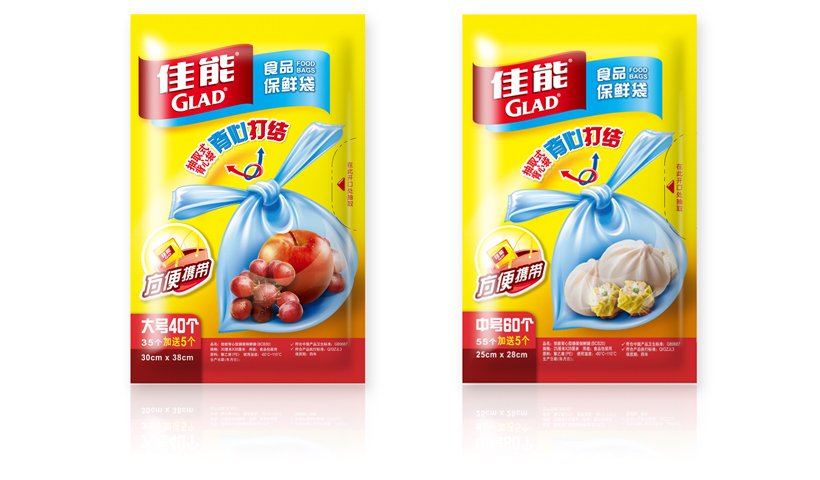 Solution
Bamboo identified a strategy that preserved Glad's brand identity, while clearly defining each individual product line. We used a simple yet effective color system to clearly differentiate between the company's plastic wrap, food bags, zipped seal bags, trash bags, and Aluminum foil products, among others. And we introduced a more exclusive, premium feel by improving the quality of the photography and changing the way the product was presented on the packaging. Roughly translated to mean Fresh Seal, Glad's premium brand now has a more professional feel that maintains the integrity of the core brand.