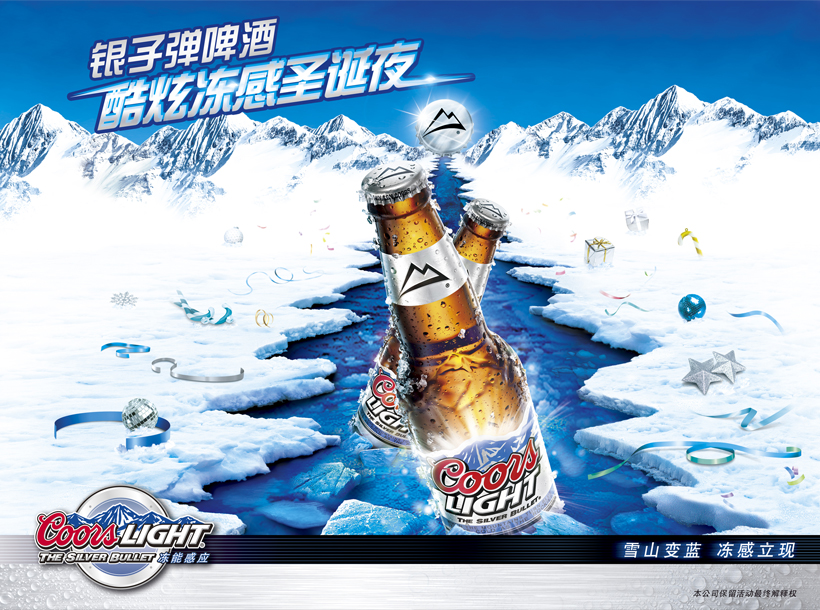 Overview
A global US brand, Coors Light is served in bars, pubs and karaoke lounges in major cities throughout China, and as such the company requires a high volume of promotional material to raise awareness of the brand, especially during major holidays, cultural festivals, concerts and sporting events. Given Coors Light targets young people aged from 25-35, the brand describes itself as cool and refreshing, hoping to resonate with this key demographic.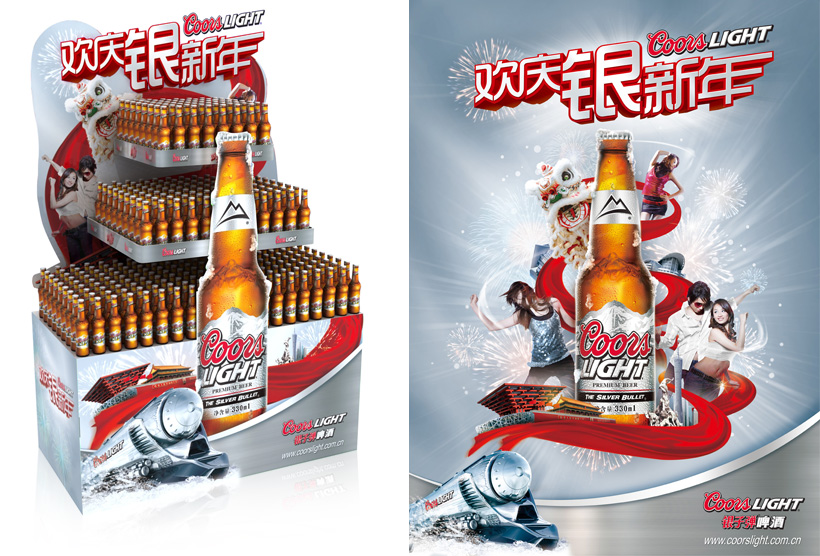 Challenge
Coors Light is personified by distinct silver branding that features snowy mountains and ice caps on its bottles, clearly articulating the brand's core attributes. However, this icy cool brand design does not conjure up warm, happy feelings during festivals such as Christmas or Chinese New Year, and the silver color scheme can be hard to see in dimly lit bars and restaurants. As such, the company wanted to find a balance between their brand equity and the festival mood. They turned to Bamboo to develop a new range of POSM that delivers a strong visual impact while retaining their core values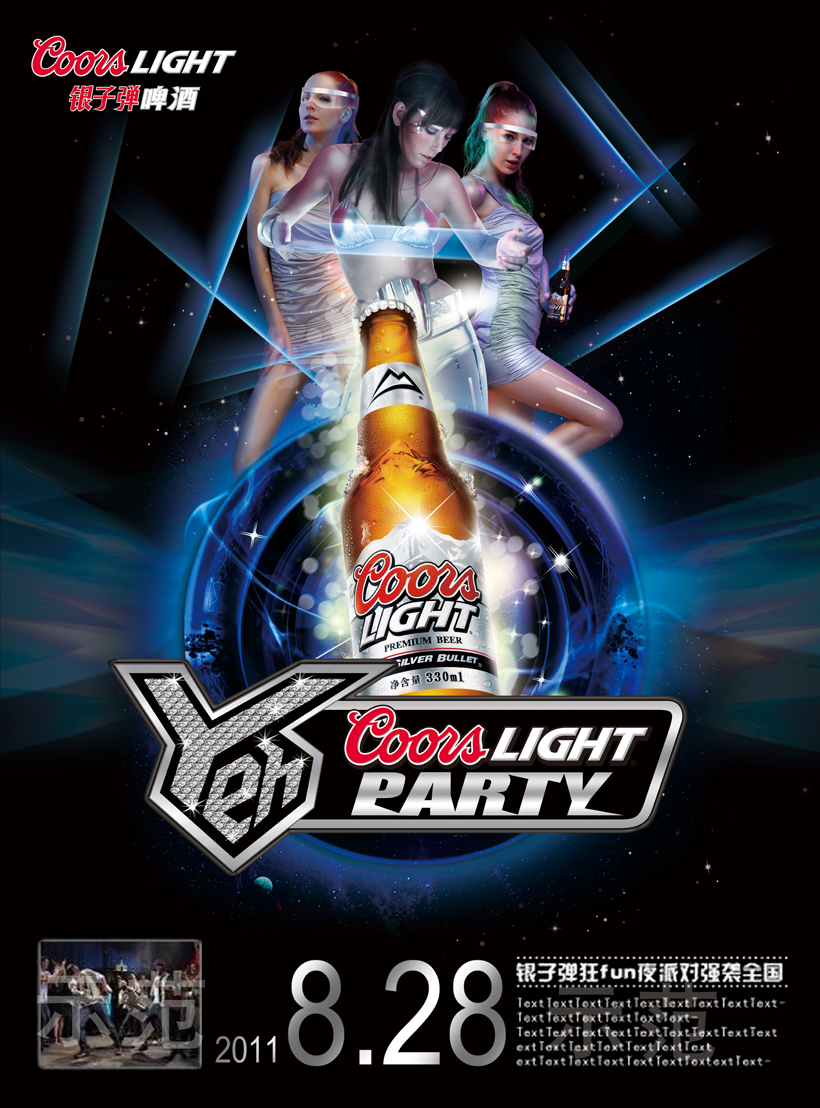 Solution
Bamboo developed a tailor made range of POSM material for each major holidays including Christmas, Chinese New Year and New Year's Eve strategy, as well as major sporting events and music festivals. Starting with a key visual and slogan, we developed a POSM branding campaign that speaks to the event without compromising the quintessential brand values. From here, we developed a full suite of POSM material including signage, bunting, wobbler cards, floor stickers, banners, backdrops, product displays and game areas for example.